Don't worry about being stranded on the road when you run out of gas or when your car refuses to move owing to reasons that you cannot fix on your own. Do not hesitate and call us immediately whenever you are stuck in such situations and need help.
Reliable Roadside Assistance Services
Jump starts
Fuel delivery
Flat-tire changes
Lockouts
Winches and more
Dean's Westside Towing, Owatonna, MN has been in business since 1982. All our drivers are certified and our services come with 100% satisfaction.
You can always count on us for 24/7 fast, reliable, and efficient roadside assistance. Contact us today for affordable and dependable roadside assistance. We will never leave you on the road with a broken vehicle.
Expect The Unexpected With Deans' Roadside Assistance
At Dean's Towing, we understand that unforeseen events can happen at any time. A flat tire or a sudden engine failure is never planned. But rest assured, we're here to help.
We offer round-the-clock roadside assistance services. Whether you need us early in the morning or late at night, our team is always ready to assist.
Your Safety Is Our Top Priority
Your safety on the road matters to us. That's why our professional team works efficiently to ensure your vehicle issues are resolved promptly and securely.
We have years of experience dealing with various types of emergencies. Be it a minor hiccup or a major breakdown; we've got you covered!
We're Just One Call Away!
With Dean's Towing, help is just one call away! When trouble hits, don't fret. Just dial 612-369-6626 and let us take care of the rest.
Our expert team will be dispatched immediately to your location. We'll get you back on track as soon as possible because we value your time.
Covering All Your Roadside Needs
From jump-starts to fuel delivery and tire changes, our roadside services cover all bases. We also provide lockout services should you accidentally lock yourself out of your car.
In addition, our heavy-duty towing service can handle larger vehicles like buses and tractor-trailers with ease.
Trustworthy And Reliable Service
We pride ourselves on providing trustworthy and reliable service every single time. For over three decades, residents in Albert Lea, Owatonna & Faribault have trusted us for their roadside needs.
So next time when an unexpected event occurs while you're on the road remember this – Dean's Towing has got your back!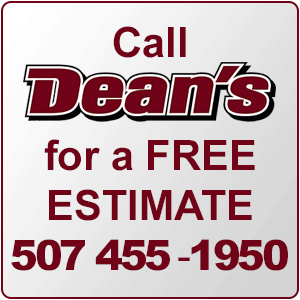 Get a 100% satisfaction guarantee on all our services. We offer high-quality services at a fair price and provide service to local law agencies and the Minnesota State Patrol.