Dean's Towing & Recovery Service
Serving Southern Minnesota since 1982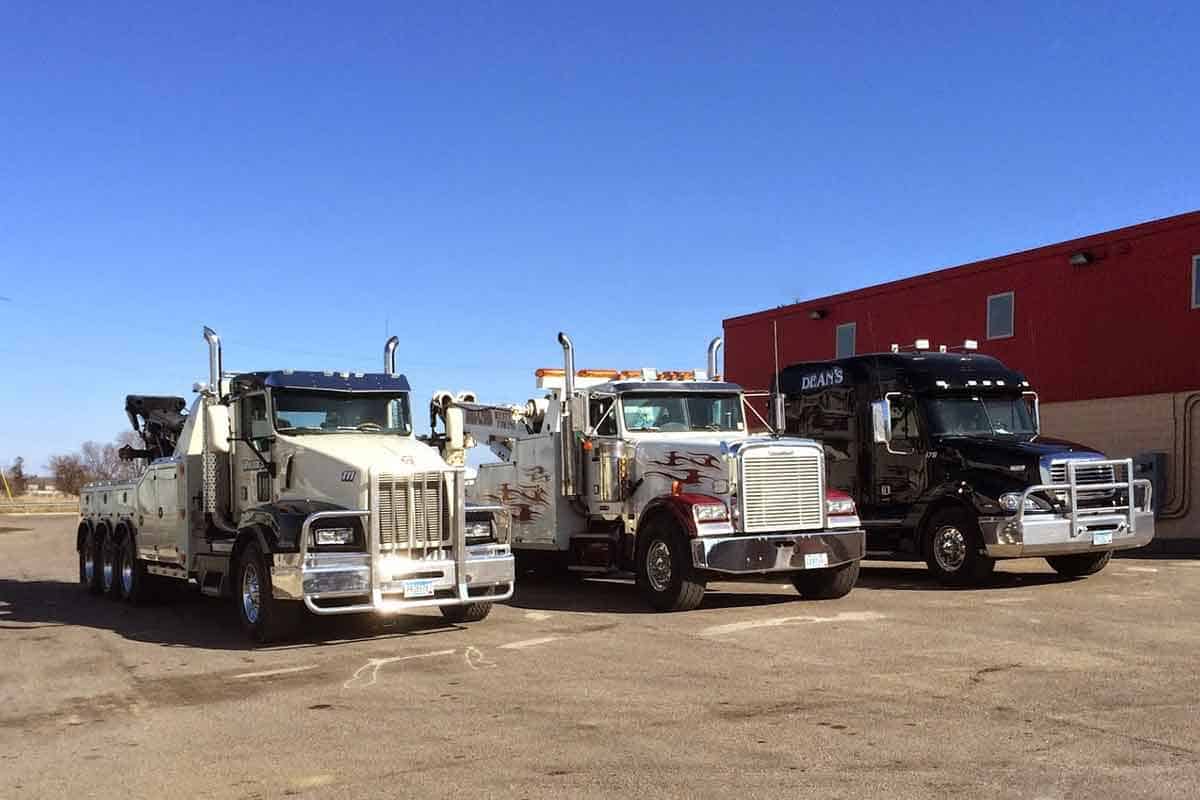 Dean's Towing and Recovery was founded in 1982 as Dean's Westside Towing. We are located in Owatonna, Minnesota in Steele County but service a wide geographic area. Our fleet of trucks includes light and medium-duty tow trucks, heavy-duty tow trucks, flatbed trucks and semi rigs for transportation service.
Our company has CDL drivers on staff, each with years of driving experiences. Dean's Towing's team of drivers are continuously being trained, learning the best use of equipment and testing equipment to make sure we provide the highest quality service to each client. In addition, we have yearly training for each team member.
Deans Westside Towing is a privately owned towing company that has been providing 24-hour emergency towing and roadside services in Steele, Rice, and Dakota County area since 1984. We take pride in giving excellent customer service at affordable towing rates. If you have a need for emergency towing, roadside service or lockout service in Southern Minnesota, don't hesitate to give Dean's Towing a call. You will be pleased with our service and support.
Our Towing, Roadside Services: low clearance tow trucks, heavy-duty towing, local and long-distance towing, motorcycle towing, auto accident recovery, auto lockout, jump start 12/24 volts, and farm equipment recovery.