Albert Lea, MN Towing & 24-Hour Emergency Service
Stranded on I-35 or I-90?
Help is Just A Call Away!
Roadside Assistance and heavy-duty towing services are available to the  Diamond Jo Casino in Northern Iowa from our Albert Lea facility. Don't be stranded in Northern Iowa.
Call Dean's Towing a call for service at (507) 552-3100.
FAST · COUTREOUS · EXPERIENCED SERVICE
Local and long-distance towing of autos, trucks, buses, farm equipment, and heavy-duty machinery.
Heavy-Duty Towing & Recovery Services
24/7 Albert Lea Towing and 24-hour emergency service that offers light, medium, and heavy-duty towing and recovery as well as hauling. We offer air cushion recovery, a knuckle boom crane, and a track-bobcat with a recovery winch attachment for off-road recovery.
We travel frequently and long distances and tow motorcoaches on a regular basis for several local as well as long-distance customers. We also have several car flatbeds and a semi flatbed. We have a 12/24 volt jump start unit for starting cars, trucks, semis, and buses with 24 volt systems.

We offer 24/7 emergency roadside assistance including fuel delivery, tire services and door unlocks. We also offer decking and undecking, load shifts, load transfers, secure indoor and outdoor storage from our new Albert Lea, MN location to better serve our customers.
Dean's began as a small towing operation which was the combination of several other small towing companies and under the new ownership and management steadily grew into what it is today, which consists of the original Owatonna, MN location and our satellite Faribault, MN location. We have a total of 18 towing units and are capable of handling anything that is asked or required of us.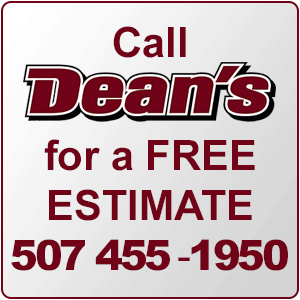 Get a 100% satisfaction guarantee on all our services. We offer high-quality services at a fair price and provide service to local law agencies and the Minnesota State Patrol.
Albert Lea, MN Towing Reviews