Stuck in a Rut? We've Got You Covered!
Did you bury your tractor, combine, truck, or other heavy equipment? Feel like it's hopelessly stuck, and there's no way out?
Don't Despair! Call Dean's Towing.
We specialize in pulling heavy machinery from the most challenging terrains and impossible places. Whether it's a tractor mired in mud or a combine that's taken a wrong turn, we have the expertise and equipment to get you back on track.
Farm Equipment Recovery: Fast, Reliable, Safe
With Dean's Towing, you're not just getting a service; you're getting a promise. A promise of speed, reliability, and utmost safety for your valuable equipment.
Fast: We understand the urgency. Every minute your equipment is stuck, you're losing time and money. That's why we prioritize rapid response and efficient service.
Reliable: Since 1982, Dean's Towing has been the go-to solution for countless farmers and businesses in Owatonna & Faribault, MN. Our track record speaks for itself.
Safe: Your machinery is an investment. We treat it with the care and respect it deserves, ensuring no further damage during recovery.
Trust the Experts
When it comes to farm equipment recovery, don't settle for less. Trust the experts with decades of experience and a reputation for excellence. Trust Dean's Towing.
Ready to get unstuck? Give us a call now!
You can always count on us for fast, reliable, and safe heavy-duty towing services. Dean's Towing, Owatonna & Faribault, MN has been in business since 1982.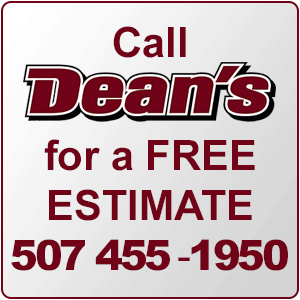 Get a 100% satisfaction guarantee on all our services. We offer high-quality services at a fair price and provide service to local law agencies and the Minnesota State Patrol.