Warehouse Cross Docking Services
Cross-docking is the practice of unloading freight from an inbound load and then load it directly into an outbound shipment with little to no storage in-between.
Our Owatonna cross docking services help to deliver your freight as fast as possible. Make the process quick and cost-effective with safe and secure cross-docking of your materials.
Delivery is simple and fast with our Owatonna, MN cross docking warehouse. Quickly and securely reload incoming shipments directly into outbound trucks. Little to no warehouse storage in between to expedite the delivery process.
Dean's transportation and warehousing services are convenient for nationwide delivery. Our warehousing with easy on, easy off access to I-35. Providing quick, fast service convenient Southern Minnesota delivery.
You can always count on us for fast, reliable, and safe cross docking services. Our services are of the highest quality available at the fairest prices.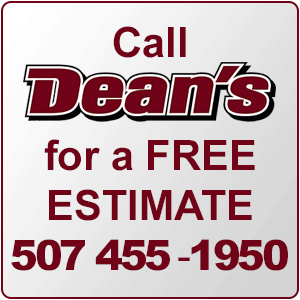 Get a 100% satisfaction guarantee on all our services. We offer high-quality services at a fair price and provide service to local law agencies and the Minnesota State Patrol.